The University application process can be very time consuming and stressful, if you are a busy student or individual this is the most suitable service for your needs.
The Premium service is for those professional and students that have a busy schedules and do not have time to deal every day with communications and emails by the University or College they are applying for. The services consists of various skype or zoom meetings with an educational consultant which will explain steps by steps the University application process.
Premium Application Process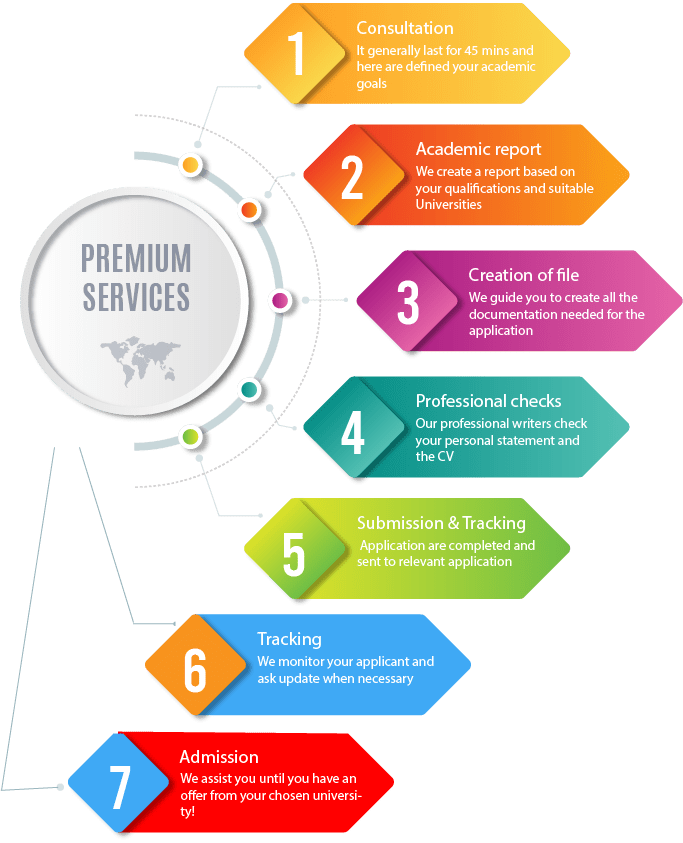 If you are looking for a free-stress process with no limitation the premium service is what you are looking for. The price of the premium service will vary based on several factors, such as the number of applications, choices of university and course entry requirements. Before making any payment, you will have a free consultation with an education consultant to assess and confirm your eligibility for the service.
Schedule a FREE Consultation Meeting