How to Write a Personal Statement for University Application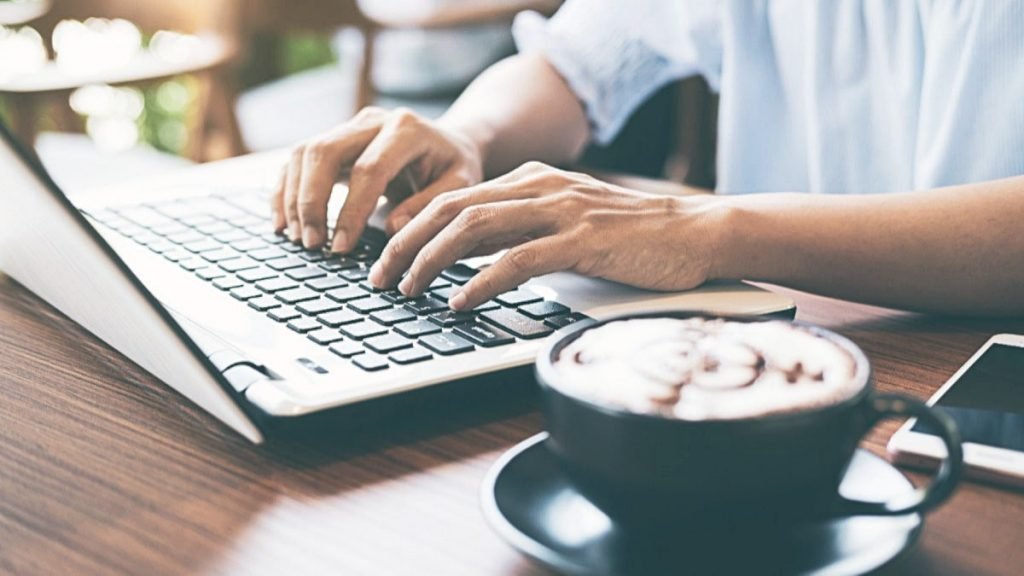 UCAS personal statement for university application
Writing a personal statement is an important step in the university application. Universities need personal statements to assess if candidates are a good fit for the applied course. Also, this is a great opportunity to show the admission team who you are, your skills, and why you deserve a place at the university.
Writing a strong personal statement is key especially when candidates with similar grades and skills are compared to each other. It is even more relevant for university applications to competitive courses. In these cases, the personal statement is often the ultimate tool for admission teams to assess candidates.
Keep reading to learn how to write a personal statement: what to include, the text length, structure and all you need to impress the university admission team.
Read our guide: applying to UK universities and learn how to apply for university courses and complete a university application.
How long should a personal statement be?
The UCAS personal statement length is limited to 4000 characters (including spaces) for a maximum of 47 lines. This equals a total word count of around 550-650 words depending on the number of characters and lines used.
Being concise helps to not exceed the word limit but don't worry too much about it when starting to write. In the beginning, write down all you have to say. Later you can go back, edit the text, and cut the words in excess.
Need help with a university application? Book a Free Consultation with our team of education consultants and get University Admission Support to push your university application forwards.
What do admission teams look for in a personal statement?
The goal of a personal statement is to grab the attention of the reader and build that interest in what you have to offer to the uni. Universities' admission teams read thousands of personal statements every year. To grab the reader's attention, a statement should be unique and set you apart from other candidates. 
What are universities looking for in a personal statement?
A genuine interest or passion for the course
A good level of commitment towards the subject and the achievement of the degree
Transferable skills related to the subject
Experiences or achievements that make you a suitable candidate
Before answering these questions it is essential to read the course description and entry requirements on the university website.
Course descriptions define who the ideal candidate is and what experiences, skills, interests and attitudes the candidate must have. This is why course descriptions help you focus on the most relevant things to write about.
Personal statement structure
Before starting to write you may want to plan how to structure the personal statement. While there is no perfect structure for a UCAS personal statement you should aim to cover all the relevant topics about your life, qualities, skills, and experiences relating to the course subject.
What to include in a UCAS personal statement?
Why did you choose this subject?
What are you studying or have you studied which relates to the course?
Have you got any experiences linked to the subject?
Any interests or hobbies related to the course?
Is there any life experience you could talk about?
What future goals and ambitions can the course help you achieve?
Why will you be a great student at the university?
Try to answer as many as possible of the above questions.
Use the personal statement worksheet by UCAS to come up with new ideas for the main topics of your personal statement.
How to start a personal statement?
The beginning of your UCAS personal statement plays an important role which is grabbing the attention of the reader.
Start your personal statement with an introductive paragraph of 3-4 sentences, write concisely and avoid annoying the reader. The opening has to introduce yourself and make a good impression through the very first sentences of your statement.
Following are some tips to begin your personal statement:
Don't overthink it! – Keep the introduction simple. Introduce yourself, and start showing your motivations and knowledge of the subject.
Avoid cliches – Many applicants every year start their personal statement with overused sentences and cliches (I've always been interested in.., since I was a child.., from a young age..). Avoid these throughout your personal statement.
Just put words down – Even if you have a structure and a plan in place, sometimes it still feels difficult to start writing and feel confident about what you have to say. Just start writing and the ideas will come up automatically. You can do the editing later.
Leave it to the end – The intro seems the most logical place to start but also the most difficult to write. If you can't come up with a good intro, then skip it, start from the body of the personal statement and leave the intro to the end.
Your personal skills and achievements
Personal skills and achievements in the UCAS personal statement must relate to the subject of the course and show the admission team the abilities and qualities they are looking for in a good candidate.
Don't just make a list of your skills and achievements without any evidence, they should be linked to your experiences and activities. This will help you write an effective personal statement and prove your skills and achievement with real and practical arguments.
How to talk about skills and achievements in a personal statement?
Be bold when talking about your achievements – don't be shy about your achievements write about these with pride
Sell your skills – you have to sell yourself to impress the admission team. Keep a professional style but don't be modest, show off the qualities relevant to the application to prove you have what it takes for these studies.
Get others' opinions – Often we can't recognise our qualities or achievements as they seem normal to us. If listing your skills comes difficult for you, ask relatives and friends to get ideas or a new perspective and start from there.
Work experience in the personal statement
Your work experience is certainly among the main things to include in your personal statement. This is particularly true when applying for a vocational course such as medicine, although work experience is relevant for any university application.
Work experiences may include the following activities:
Formal Work Placements
Extracurricular Activities
Part-Time Jobs
Personal Projects
Volunteer Work
Writing about work experiences helps to highlight personal achievements and why you're a good fit for the course. Try to point out what you learned from your work experiences and the impact this had on you.
What should you write in the personal statement experience?
What skills have you gained that relate to the course?
What impact this role had on you?
Did this experience inspire your decision to study for the course, and how?
How can this experience be linked to your ability to succeed in the course?
What are the key lessons and takeaways from your experience that helped you grow as a person?
Is there any event or interaction that made you desire to study your subject?
Try to include as many interesting facts as possible, Use real and vivid details of your experiences that make you unique, and emphasize how your work experiences fit with the course.
How to end your personal statement
There is not one way to end a UCAS personal statement, although writing a strong conclusion could make all the difference in leaving a positive impression and getting noticed by the admission team.
A good conclusion is concise and to the point, summarising all the key points you mentioned in the body of your text to reinforce your message and lead the admission team to accept your application.
How do you close a personal statement for university?
Link to key points of your personal statement – Reamphisise the key points that you already included in the main body (eg key skills, experience, interests). This should be used to highlight your passion for the chosen course or reinforce the message you want to communicate. Repeat those words differently and avoid sounding repetitive.
Talk about your future goals – Write down what you expect to achieve in your future after your studies, and how this course fits into your plans. This shows that you have a clear goal and a strong reason to start this course.
Highlight your main motivations – Emphasise your why, the main motivation that inspired you to study a subject. This shows that you have a specific reason to study that course and not because you don't know what else to study. You can do this by linking to one of the points mentioned previously in the personal statement to reinforce your main motivation. (An example could be applying for nursing to prevent child disease degeneration or to help families of children with learning disabilities to conduct a better life Or your main motivation for studying environmental engineering may be contributing to lower carbon emissions).
Keep it relevant – Don't just group repetitive words to reach the word count or fill the gaps. Sometimes, less is more. Keep the conclusion relevant and concise as the rest of your personal statement.
Proofreading the personal statement
Before sending your personal statements it's essential to ensure the text has no mistakes. Avoid your university application being rejected for a few grammar mistakes, and don't rely completely on the auto-correction if using applications such as word or google docs.
Read the personal statement a few times, and try to read it aloud to check that your words flow clearly. Also, let someone else read it and ask for feedback. This may give you a different perspective and spot new opportunities to improve a sentence, a paragraph or the personal statement overall.
Read our guide: applying to UK universities and learn how to apply for university courses and complete a university application.