Applying to UK Universities: How to Complete UK University Applications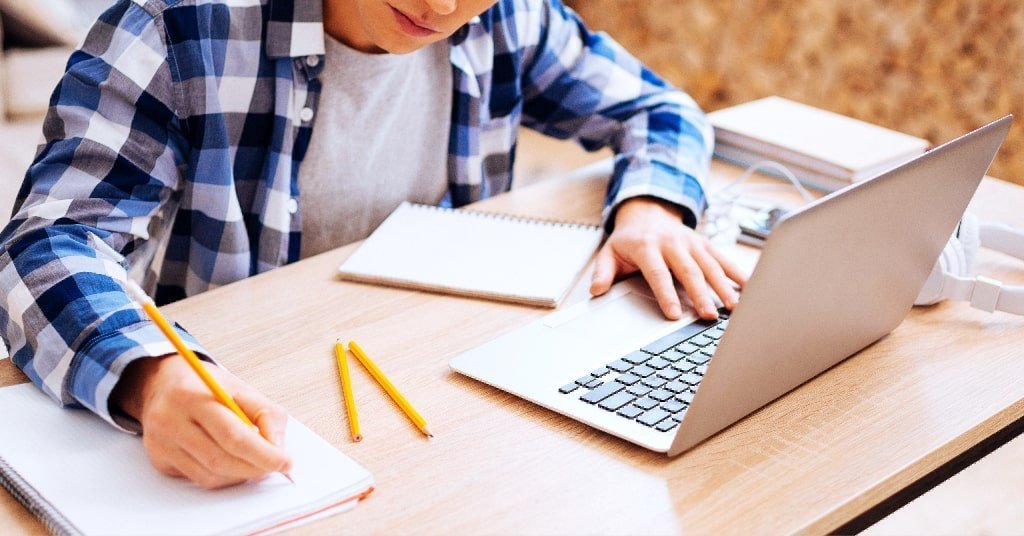 How to apply for university in UK
Applying to UK universities is an important life decision. Though it may seem a difficult task, the UK university application process can be simple if you follow the right steps and start the application in advance.
University applications for full-time undergraduate courses are usually completed through the University and College Admissions Service (UCAS). This article explains how to apply for university in UK and walks you through all the key steps you need to take to complete the UK university application with UCAS.
Remember to start the application as early as possible to have enough time to prepare documents, qualifications, personal statement and everything required by UCAS.
Choosing a course and university
Before applying to universities, the first step is choosing the right course and where to study. Given the wide choice of courses available in the UK, it helps to start by researching classes that match your study subject, interests and career goals.
If you don't have a favourite course yet, choose the subject that interests you the most. Find universities that offer courses on this subject and select a maximum of 5 courses you wish to apply to.
If you don't know how to select the right courses and universities you should start by looking at the main details of the study programmes and universities that you find. These may include:
Course structure and modules
University entry requirements
Career prospects
Study mode (full-time, part-time, online classes)
Assessment methods
Location
Also, many students look at the university campus and facilities or are interested in employability services to gain work experience during their studies.
Once you have a list of possible courses you can choose 2-5 university courses based on your preferences and universities' entry requirements.
Check the UCAS course finder to browse all undergraduate and postgraduate degrees provided by UK universities.
Check university entry requirements
Universities have entry requirements to assess the eligibility of candidates for the institution or a specific course. Before applying to a university, look at the university entry requirements to know what chances you have to be admitted.
Some universities have higher or lower entry requirements compared to others. Note that the entry requirements depend on the university or a specific course subject. So read carefully course descriptions and check if you meet the entry requirements for the courses you wish to enrol in.
Main university entry requirements
Qualifications (e.g. A-levels, GCSE, equivalent qualifications)
English language level (for international students)
UCAS points
Admission test
Portfolio
Need help with university admission? Book a Free Consultation and talk to our team of education consultants. Our University Admission Support will give you expert advice to enrol on a university course.
Register and apply with UCAS
UK university applications for undergraduate courses are usually submitted through the University and College Admissions Service (UCAS).
UCAS is an independent organisation managing all university applications for full-time undergraduate degrees in the UK. Students must first register an account on UCAS, and then fill out the UCAS application form.
UCAS allows a total of five choices, whether you want to apply to the same course at five different universities or five courses at the same university. Choose carefully, as you can only submit one application.
When to apply to university?
Universities have a limited number of places for every course, so students should complete the application before the university application deadlines, also known as Ucas deadlines.
When sent before the Ucas deadline, university applications receive equal consideration from universities. This is why candidates that apply earlier have higher chances of university admission.
UCAS deadlines are different depending on the course subject or institution. The main UCAS deadlines come earlier than the course start date, so keep these dates in mind if planning to apply for university.
UK university application deadlines
University applications should be completed before one of the following UCAS deadlines:
15 October 2022 by 6:00 pm (UK time) – applications for most medicine courses (medicine, dentistry, veterinary..) and applications at the universities of Oxford and Cambridge.
25 January 2023 by 6:00 pm (UK time) – applications for the majority of courses.
Don't worry if you fail to apply on time. In general, the October deadline for medicine and Oxbridge courses is inflexible. On the other hand, international students' applications for most courses, will be considered even after the January deadline, but they won't get equal consideration from the universities.
Note: some courses like Nursing, Physiotherapy and other health-related programs have a limited number of places. If you want to apply for these courses, it is important to submit the university application before the January deadline.
Read more about UK university application deadlines and all the important dates for UCAS applications.
Documents and certificate for university application
The university application requires students to add some important documents to the UCAS form:
Passport – requested as proof of identity
Qualification certificate and transcript – certificate of recent studies and the transcript of your grades for each subject. International students must send a certified English translation of their qualification and transcript.
A reference letter – a letter of recommendation provided by one of your teachers or a tutor from high school.
UCAS application cost
It's worth noting that applicants must pay a Ucas fee to complete the university application. The UCAS fee is £22,50 when applying to a single course and £27,00 for multiple course choices.
Write a personal statement
The personal statement is a great chance to show the admission team who you are, your skills, your interest in the subject, and why you're fit for the course.
Qualifications are generally the primary documents for universities to assess applications. Yet, writing a perfect personal statement can be crucial when comparing candidates with similar qualifications.
The personal statement has a limit of 4000 characters and takes some time and thought to complete. That is why it's a good idea to write a personal statement long before applying.
Receiving offers from universities
Depending on the date the application is completed, it may take months before receiving offers from the universities. When this time comes, the universities will send their responses by email.
You may receive one of the following responses for each course that you have applied for:
Unconditional offer – Congratulations! The university has officially offered you a place.
Conditional offer – you must meet some entry requirements or conditions such as an English language test, an interview or studies results (if you're completing your studies towards a diploma or equivalent qualification). If the conditions are met the university will send you an unconditional offer.
Unsuccessful application – The university chooses not to offer a place. The reason for this choice may or may not be specified.
Withdrawn – In some cases, universities may cancel a course for any reason.
Accept university offers
If receiving one or more university offers, decide which offer to accept. First, decide your firm choice, which stands for your first choice. Also, you can select an insurance choice as a backup. If you get an unconditional offer from your firm choice, you can go on to accept the offer.
If receiving a conditional offer from your firm choice, you could select a course with an unconditional offer as your insurance choice and try to meet the conditions for your firm choice. If you fail to meet these conditions then you can accept the offer from your insurance choice.
Apply for a student visa
International students that have been offered a place at a university in the UK must apply for a student visa for higher education courses that takes more than 6 months to complete.
European nationals coming to study in the UK after 1 January 2021 must apply for a student visa. EU students with settled or pre-settled status are still allowed to study in the UK and do not need a student visa. You can learn more in our guide to studying in the UK for EU students.
What do you need for a student visa application?
Passport – if you haven't got one yet, apply for a passport as soon as possible.
CAS letter – a CAS or Certificate of Acceptance of Studies is a document sent by the university after applicants accept an unconditional offer. You will need this document to prove you've been offered a place at a university in the UK.
Pay for application fees – pay the cost of the student visa application. The application fee is £363 per student.
Immigration Health Surcharge – the UK's National Health Service, which costs £470 per year.
Proof of English language level – The immigration authorities require evidence of a good English language level. The required level of English depends mainly on the university entry requirements.
When to apply for a student visa?
There are some time limits for student visa applications. Generally, student visa applications must be submitted:
Before travelling to the UK
In the 6 months before the course start date
Usually, not later than 6 months after receiving the CAS
Read more about student visas on the UK government website to get more info on student visa applications and beyond.
Request funding
After securing a place at university students can start to apply for student funding support. International and EU students can request funding to support their studies in the UK.
International students can check what scholarships are available for a specific course on the universities website.
Similarly to British students, European students with settled and pre-settled status can request financial support from Student Finance. Student Finance loans can cover the cost of tuition fees and living costs (such as rent, food, or transport).
Have you got settled or pre-settled status? Learn more about Student Finance England.
Applying to UK universities
How you complete the university application is crucial to get admission to UK universities. The application process requires you to take the right steps, from choosing the right course to accepting the final offer.
Also, it takes time and some back and forth with universities' admission teams. This means students need to apply for courses in advance and be responsive to communications from the admission teams.
If you need help with a university application, our team of education consultants can give you expert advice on UK university admission. Book a Free Consultation and talk to a university advisor from EU Students in The UK.