How to Choose University Course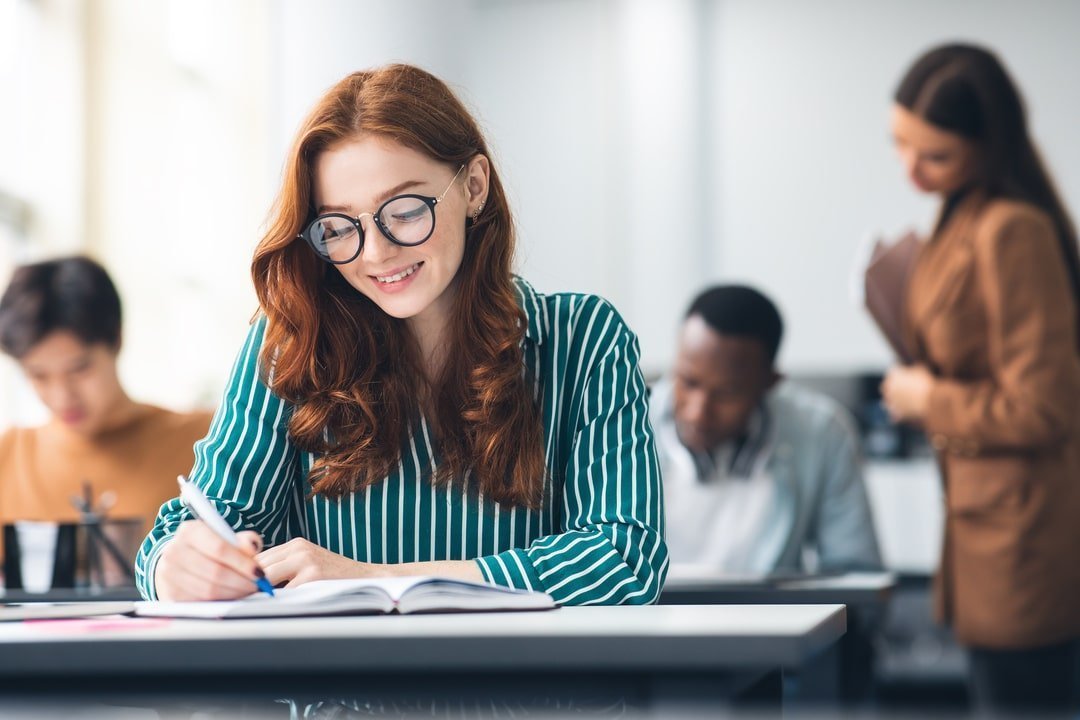 What to study at uni?
Every year, 390 recognised universities and education institutions offer over 30,000 undergraduate courses in the UK. The great variety of choices can make it easier to find an undergraduate degree that may interest you, but it also requires some thought and research to pick the right study program.
So, to choose university course spend some time researching and asking yourself what goals you want to achieve with your academic studies. In the end, you should find a course that you enjoy studying, and that helps you achieve your future goals.
How to choose a university course? Read further and find out what steps to take and what to consider when deciding what to study at university.
Choose a subject area
Before choosing a specific course you need to define your subject area. The subject area is a specific area of study within a broader subject. This means that you should first find the subject that you're most keen to study and then choose a specific area within that subject.
For example, you may be into health and social care and pick nursing as an undergraduate course. Or you may be a business-focused person, and choose economics to become a financial advisor.
How to choose the right subject?
As we all have different needs and goals, everyone goes through a different process when choosing the right subject. In general, it's more simple to identify the right subject area if you already have a strong passion for a particular subject or have in mind your dream career.
If you can't make up your mind on your subject of interest, here is some advice you can follow:
Think of what interests you, and you're keen to learn more about
Think about what you enjoy in your day-to-day life which relates to an area of studies or could be part of a future job role
Consider subjects that you're good at or where you succeeded in your previous studies
Visit job sites and search for careers and job roles you would consider after your studies
Consider career opportunities
When choosing your next degree it may help to take a career-focused approach and look at the career opportunities that some courses can offer.
In general, for a career-focused approach you may want to consider courses offering one of the points listed below:
Multiple career opportunities
High demand for graduates in a particular subject
High salary jobs
Keep in mind that a career-focused approach is not always advisable and doesn't apply to everyone. Many graduate jobs don't require a specific degree. At the same time, some sectors such as medicine or nursing request specific qualifications.
In any case, if you're not sure about your career path after completing your studies, a good piece of advice is to pick a more general subject to keep more future opportunities open.
Research courses
Once you are clear about your subject area you should start researching courses. Remember that you can apply for up to 5 undergraduate courses in total.
If you apply to different degrees, try to choose university courses that are not too different from each other, as you can write only one personal statement for all your course choices. It's hard to stand out to the admission team if your application is not focused on a specific subject area.
What to look for when searching for courses?
Different universities can offer the same degrees but the topics of these courses are often different. So consider the following points when choosing between undergraduate degrees:
The course structure and modules – make sure the degree includes those study modules that are fundamental to your learning and you are keen to study.
Course timetable – consider courses with weekly timetables that fit your lifestyle, especially if you will work full-time or part-time during your studies.
Additional opportunities – some universities offer degrees with a year in industry to gain real industry experience; other degrees include studying for 1 year abroad.
Employability prospects – what graduate prospects does the course offer after your graduation?
Ranking – check the ranking of the course and the university's reputation.
Visit UCAS course finder to look up undergraduate degrees and check courses' details such as entry requirements, course formats, and study modules.
Things to consider to select courses
There are other relevant details to think about when deciding what course to study. These include:
Entry requirements
The university
Study mode
Entry requirements
Universities and colleges have different entry requirements for access to their courses. These can vary widely based on the institution, the subject, and the specific course.
Universities set these entry requirements for each course to ensure students have the right knowledge and skills to complete the course.
Entry requirements may include:
Qualifications, subjects, and grades – usually, course requirements include A levels, Advanced Highers or equivalent qualifications, which may be converted into UCAS Tariff points. If you're an international or EU student, don't worry if the qualifications required are a list of UK qualifications. You can use equivalent qualifications from your country whether you completed your studies, or you're about to achieve your qualification.
Your suitability – many courses require skills, interests, or experience that it's good to have for applicants, so look out for mention of these details in course descriptions.
English language level – International and EU students must demonstrate their English skills. Usually, you need to pass a specific English language test to prove that your level of English allows you to complete your studies.
An admissions test – you may be required to pass an admission test at the university to meet entry requirements. So, read the course description and check if you'll need to sit one of these tests.
An interview – you may have to sit for an interview if required by the institution to do so.
Further requirements – there may be additional requirements such as health, financial, or criminal record checks.
The university
Think about which universities meet most of your needs and requirements:
Location – Are you looking to study close to your current area, or do you want to move to a new place?
Facilities – Most universities offer a set of similar facilities or services such as accommodations, clubs and societies, career services or special services.
Type of university – Consider the differences between a large-size university offering a wider range of courses and a small-size university with a stronger community. Do you prefer campus universities or city universities? Campus universities are usually outside big cities and towns, with all facilities on the same campus. City universities are in large cities and towns with facilities across various locations.
Study mode
Most students study a full-time course by attending on-campus classes. On the other hand, there are different modes of study offered by UK Higher education to ensure students have more flexible ways to study and choose university courses that best suit their lifestyle and circumstances.
Below are some study modes which you could consider instead of the more traditional ways of studying.
Part-time courses
Part-time courses are more flexible than full-time courses, so you can study at a slower pace and have more time to work or take care of your family during your studies.
Universities offer different part-time courses, with some being more flexible than others. These can include:
Evening and weekend classes
A combination of online and offline studies
Possibility for study breaks
Opportunity to change some course deadlines
Distance learning
Distance learning gives you the chance to study remotely, in your own time and wherever you're. You will still get regular support from tutors, online material and resources to complete your study activities and assignments.
Even online, distance learning enables you to interact and work on projects with other students via phone, email, virtual meetings and online forums.
Blended learning
Blended learning offers a combination of online learning with on-campus classes. You will receive instructions through on-campus lessons and online delivery methods such as video sessions, online tests, and other online resources.
Blended learning often requires attending a fixed number of classes at the university. These study mode gives students more control over the place, time and pace of studies, offer a great mix of learning, create a more integrated classroom and meet all learning needs.
---
Choosing the right university course is a process that takes some thought and research. Get clear on what you like and what your goals are, identify a subject area, and look for career opportunities that you may be interested in.
Start searching and create a course shortlist based on entry requirements, university details and your preferred study mode. You should end up with a maximum of 5 university choices that you will apply to.
Struggling to choose university course?
If you're not sure which degree to choose or you need help to move forward with your university application book a consultation with a university advisor from EU Students in The UK.
Was this article useful? Let us know in the comments, and share it with your friends. Also, leave a comment to share any useful advice to choose university courses.