Maintenance Loan 2022/23 for EU Students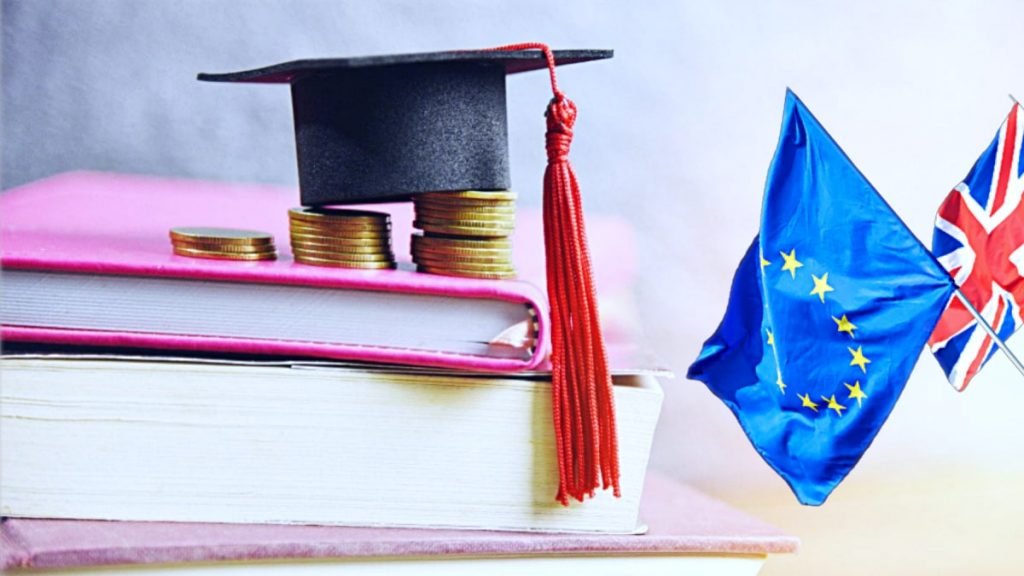 Learn how Maintenance Loans can financially support European Students throughout their Undergraduate Studies in 2022/23
If you are planning to start an undergraduate course in the UK, you may want to apply for a Maintenance Loan and get additional funding from Student Finance England.
Click here, for more information about Student Finance and financial help for EU students.
So, who can apply for a maintenance loan? Is it enough to sustain students' expenses? And will you be able to pay the money back?
What is a Maintenance Loan?
Maintenance loans are a type of Student Finance England loan, provided to EU students towards their living costs. These loans are meant to help undergraduate students pay out part of the costs for basic needs such as accommodation, bills, food, transport, or books.
Can EU students get a Maintenance Loan?
European nationals can easily apply for and receive a Maintenance Loan. However, Student Finance will use several criteria to accept your application for this loan.
First, your application needs to fit into one of these two categories: EU Student and European Economic Area (EEA) Migrant Worker.
To apply as an EU Student, you have to:
be an EU national
have applied for a study course that qualifies for Student Finance
have lived in the UK for 5 years prior to the start of your course
To apply as an EEA Migrant Worker instead, you:
must have lived in Europe during the last 3 years prior to the start of your course
must have applied for a study course that qualifies for Student Finance
must intend to live and work, or be self-employed in the United Kingdom, from the first day of the first year of the course
be earning enough to support your main living costs
Whether you are going to apply as an EU Student or as an EEA Migrant Worker, other criteria required for Maintenance loans include:
University or college: must be recognised as a Higher Education institution in the UK
Study course: the course must be eligible for Student Finance England
Previous Studies: You are eligible if you are applying for your first undergraduate qualification
Age: there is no age limit, but the amount of maintenance loan for students aged 60 or over at the beginning of the first year of their course, will depend only on their household income.
Brexit update: If your studies will start after the 1st of August 2021, you must have settled or pre-settled status under the EU Settlement Scheme to apply for student finance.
Need Help With University Admission?
Book a free consultation today, and let our expert team of educational consultants help you with university admission, including the Student Finance application.
How much maintenance loan can I get?
The average Maintenance Loan is around £6,800 per year. However, a student can receive a minimum of £ 3,893 up to a maximum of £11,200 a year.
The amount varies and mostly comes down to several factors:
Course start date
University location
Home location
Living situation
For example, an undergraduate student in London may be entitled to get a higher Maintenance Loan, given the higher living costs of the city, such as the cost of rent or transport.
Personal living circumstances will also influence the loan a student may be eligible to borrow. How much a student will receive will vary based on income, marital status, and other personal circumstances.
When am I going to be paid?
Once you get an unconditional offer from a University and send your maintenance loan application, Student Finance will then send you an entitlement letter with details about the amount you will get and the dates of the instalments.
The instalments will be paid directly by Student Finance England straight into your bank account, usually at the start of each term.
Maintenance Loan 2022/23: Important Dates
The payment dates of the Maintenance Loan in 2022/23 will be:
Studying in England, Northern Ireland and Wales: September, January and April.
Studying in Scotland: on the 7th of each month.
Over the academic year, students receive 25% of their loan in the 1st term, 25% on the 2nd term and 50% in the last term.
Student repayments terms and conditions
No matter how much you have borrowed, when and what you will repay will depend only on your income. Remember that you will only be accountable for repayments, after the conclusion of your studies.
And, more specifically:
You won't be charged for repayments until April after the end or termination of your course
You will automatically be charged once your income is over the repayment threshold of £26,575 a year, and you will stop paying whenever your income may drop below the repayment threshold
Each year you will repay 9% of your income above the £26,500 threshold. For example, if, after your studies, you earn £31,000 a year, the total repayment for that year would be 9% of £4,425 (i.e. £39 per month).
Your debt will automatically be extinguished after 30 years, whether you have finished your repayments or not.
On top of the Maintenance Loan, students are charged an interest rate from the beginning of their course. The interest rate is based on the UK Retail Price Index (RPI), which constantly varies, and it also depends on students' circumstances.
During your studies, you will be charged a 5.4% interest rate, which will drop to 2.4% if you earn below the repayment threshold of £26,575. If your income rises above £46,305 you may again be charged the 5.4% interest rate.
How to apply for a Maintenance Loan
To apply for a Maintenance Loan, you will first need to set up an account with Student Finance. Once registered, you will be assigned a Customer Reference Number (CRN), which will then will be included in your Student Finance application.
At that point, complete the application form for Student Finance and send it with proof of identity (Passport or ID card). If requested by Student Finance, you may be required to send further evidence. Once your application is received, you will get a confirmation letter, after a minimum of 6 weeks.
Click here to learn more about Student Finance England, Tuition fees and more student support.
To Recap:
If you apply for a Maintenance Loan, this will support you in paying for part of your living costs, even if it won't cover all of your expenses. For EU Nationals to be eligible for this loan, they can apply for Student Finance as EU Students or as EEA Migrant Workers.
How much you get will depend on specific criteria, such as residence, income, the study course, and the course start date. The loan is paid in 3 instalments, which will be sent to the student's bank account.
From the beginning of their course, students will be charged a basic interest rate which will change over time. At the end of their studies, and only when earning over the repayment threshold, students will start repaying the loan.
---
If you are a European student looking to study in the UK and planning to apply for a Maintenance loan, please contact us today for a free consultation.
---
Please leave your comments below, ask more questions about the topic, and share this with your friends on social media.