What Can You Do With A Psychology Degree?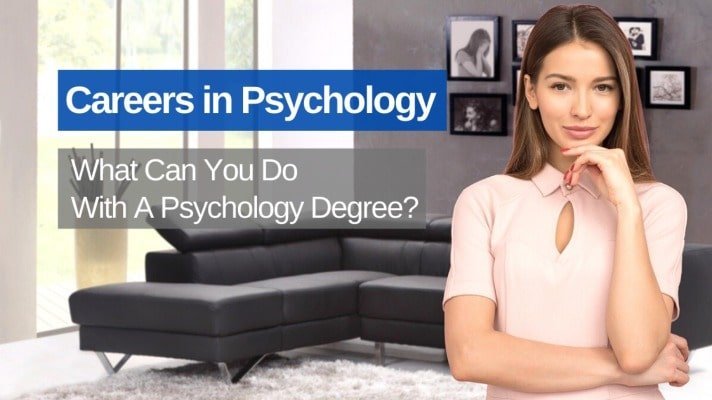 The first step taken by most psychology students is grabbing a psychology degree such as BSc(Hons) Psychology. This 3-year long degree program makes you eligible for further study and specialization in a particular subfield of psychology. Additionally, candidates follow BSc(Hons) Psychology with MSc Psychology to have more chances of growth in both the private and public sectors.
Psychology graduates can specialize in a particular sub-field, and they have a multitude of options in their discipline. When it comes to psychology degree careers, your interests play a huge role. If there are any career aspirations that you already have, then it's even better. Some commonly entertained options are child psychology, forensic psychology, clinical psychology, sports and exercise psychology.
So, what can you do with a psychology degree? Let's start with some of the most popular Psychology degree careers.
Most Popular Psychology Careers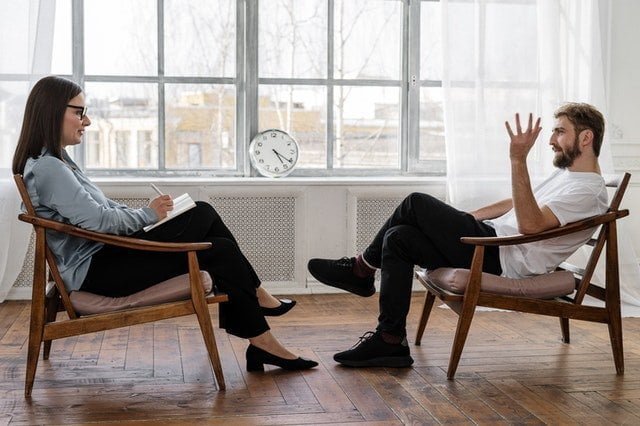 When you hear anything related to the word "Psychology", usually a career in a clinical setting or the healthcare sector comes to your mind. That's because taking a turn towards the healthcare sector is a more typical and popular career option in psychology.
What needs to be considered is that these careers require further studies and specialization. It is also impossible for anyone to have a well-established career in these fields without well-rounded professional experience in their field of specialization. For instance, in order to prosper in the field of child psychology, candidates must complete a Master's degree.
Furthermore, you'll need to have a fair share of experience volunteering with children. If your targeted career is more research-oriented or lies in the educational sector, then getting a doctorate becomes even more of a compulsory measure.
Chartered Psychologist
Being a chartered psychologist ensures that any client getting psychological assistance from one is receiving the highest standard of psychological expertise. Thus, a chartered psychologist must go through a few standards set by the BPS (British Psychological Society) and recognized by the Crown.
To become a chartered psychologist, you'll require a BPS accredited degree in psychology. Once you're eligible for the GBC (Graduate Basis for Chartered Membership), you can uptake more practical experience in the field of your interest or the field you plan to specialize in e.g., educational psychology, occupational psychology, etc.
If one of your priorities is to work as a health practitioner, it's an absolute necessity to get registered as a practitioner psychologist in the HCPC (The Health and Care Professions Council).
Clinical Psychologist
Your responsibilities as a clinical psychologist may include the diagnosis of mental anomalies via the conduction of psychometric testing. This nature of the job also requires interactions with other health professionals and social workers.
Furthermore, you'll be responsible for catering to clients as either individuals or in group settings, depending on the context. Needless to say, clinical psychologists earn quite well, especially in the UK if they have an established practice.
To become a clinical psychologist, you'll first have to complete an undergraduate degree program in psychology accredited by the BPS. Additionally, you're required to specialize by completing a 3-year postgraduate doctorate in clinical psychology. Getting a PhD or PsyD in Psychology is a transformative measure for Clinical psychology aspirants.
Child Psychologist
Child psychologists target learning, behavioural and developmental issues in children and mainly, they are responsible for the treatment of children that might be dealing with trauma, might be on the autism spectrum, and so on.
At the most basic level, the qualifications to attain for child psychology careers include an undergraduate and postgraduate degree for a psychology course approved by the BPS. A peculiar thing that needs to be noted here is that psychology students require up to 2 years of professional experience working with children to get started in this field. Top positions are reserved for those that have a PhD or a Psy.D. focused on clinical practice.
Forensic Psychologist
Professionals opting for this sub-field of psychology usually cover dealings in the criminal justice and court system. Forensic psychologists study the psychology behind antisocial and criminal behaviour patterns. Additionally, they also narrow down suspects based on their knowledge of criminal psychology and devise means to control such criminal activities in the future.
People pursuing this as a career, complete a psychology degree. It's essential that you choose a study course with subjects like criminology, or pre-law included in your modules. Afterwards, you're required to complete your Master's degree in forensic psychology.
Apart from the criminal justice system, their professional involvement also expands to civil matters, such as custody disputes or insurance compensation. A few countries also have maintenance policies for forensic psychologists. Thus, they must renew their licenses after limited periods and continue with their education of recent discoveries in the field.
Sports And Exercise Psychologist
A sports and exercise psychologist is responsible for easing up the mental anguish faced by most athletes. The tasks at hand include improving concentration levels, reducing nervousness, and designing strategies to reduce anxiety among players. Additionally, sports psychologist also helps their clients in coping with injuries in the long run and therefore, improving their performance in upcoming games.
The qualifications required to become a Chartered psychologist in this field include a BPS accredited psychology degree and MSc in sports & exercise psychology. Having board certification and relevant experience is also an absolute necessity.
Alternative Psychology Degree Careers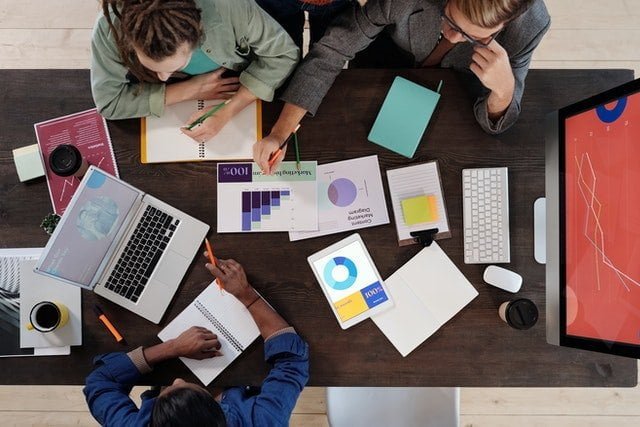 With a psychology degree, there are a variety of career-related opportunities to explore. Therefore, if standard sectors like healthcare or education are not your interest, you can look into these alternative psychology degree careers.
Some other disciplines that overlap with psychology and create career opportunities for psychology graduates are business, human resources, marketing, advertising and communications. Most of these careers require a basic degree. The vocational training phase at relevant workplaces then covers the rest of the learning process.
So, a bachelor's degree in psychology can give you a head start in most of the following careers, and you won't require further study. Of course, you can always try your hand at relevant short courses to learn more.
Human Resource Management
You'll hardly come across an enterprise that lacks a well-equipped and running HR department. Psychology has a lot to do with the hiring, development, and organizational concerns within a business. As a fact, HR management is a spot-on career-related endeavour for someone who's searching for a less typical career.
As a part of HR management, future psychology graduates would be responsible for employee wellbeing. Additionally, they'll also overlook the recruitment process and implement organizational principles inspired by human psychology and behaviour.
As stated earlier, psychology students can easily secure a job placement in the HR sector with a bachelor's degree and through vocational training in HR
Marketing Psychologist
Marketing strategies heavily rely on human responses and instincts. Thus, the field of marketing psychology encompasses both disciplines.
A marketing psychologist utilizes the study of human perceptions and designs campaigns to encourage sales among consumers. Furthermore, a marketing psychologist keeps a close check on the merchandising, presentation, and branding of a particular product. Industrial-organizational settings are teeming with opportunities for fresh psychology graduates who also possess a knack for marketing.
To become a marketing psychologist, you'll need a psychology degree with preferably marketing or consumer studies as a minor. Additionally, firms prefer applicants with a decent amount of experience within a marketing department. A Master's in social psychology or Industrial psychology opens the doors for even higher career-related opportunities.
Business Management
Certain institutions also offer a joint course in business management and psychology. Psychology graduates pursuing the field of business management are responsible for the wellbeing of a workspace. Furthermore, they're appointed to maintain productivity levels among the workforce alongside keeping a keen eye on financial operations.
Of course, you'll require a bachelor's degree in psychology to give you a kick-start. You can always alter your modules to choose the minors that rotate around business studies, such as economics, marketing, and so on.
So, what can you do with a Psychology Degree? Psychology is one of those few professional fields, where the possibilities are endless. In addition to the career opportunities listed in this post, psychology graduates may also consider career paths in the legal sector, government bodies and IT.
So, what does the future look like to you? Do let us know which career path appeals to you the most!